Hunting season has finally arrived in Mexico and our 2017/2018 Aoudad hunts are now underway. We've had a great start to the season.
Here at El Grande Outfitters, our Mexico hunting season typically begins in November and runs through February, depending on specific species. Aoudad are unique because they can actually be hunted year-round in Mexico. But the late fall and winter months are the perfect time for combo hunting opportunities with coues deer and mule deer in this part of the world.
Our aoudad hunts began with a bang this season when our clients took a couple of outstanding free-range aoudad rams. All of our hunts are free-range, on sprawling historic ranches in the mountains of northern Mexico. This country is rugged and beautiful. And it's home to excellent populations of aoudad and coues deer.
Here are a few photos from our first aoudad hunts of the 2017/2018 hunting season: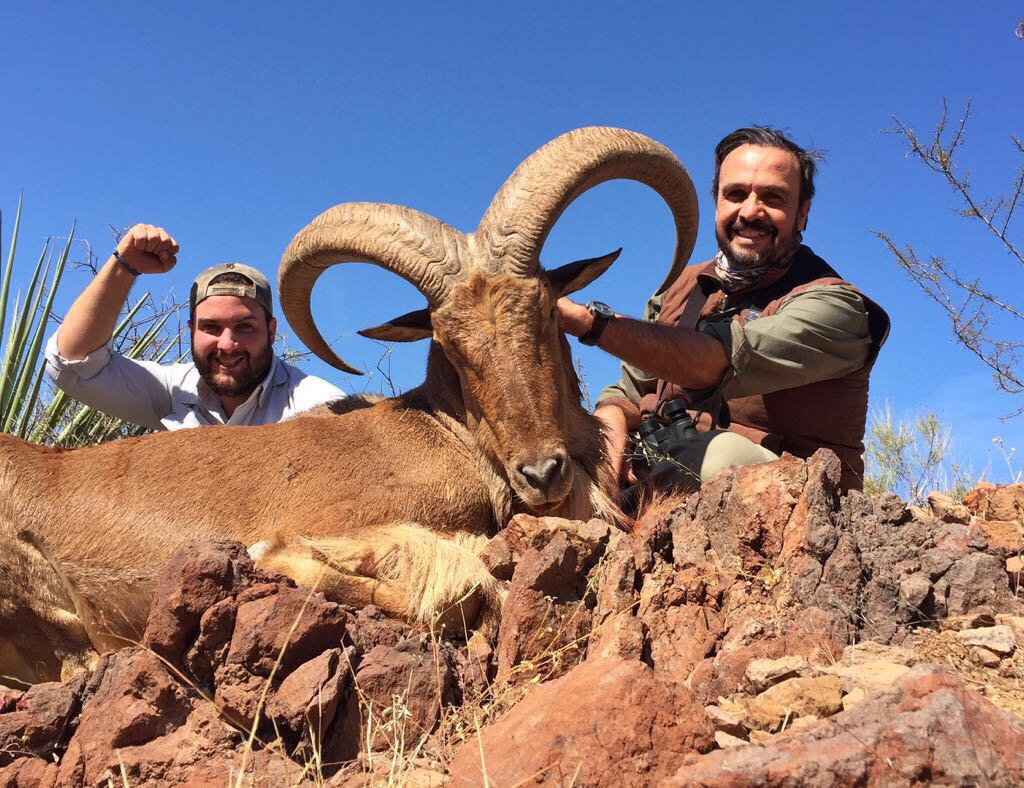 Both aoudad and coues deer tend to inhabit the same country, making this a memorable combo hunt for both species. For information on these combo hunts, check out our Coues Deer Hunts Page or the Aoudad Hunts Page.
Please Contact Leo if you'd like details or availability of upcoming hunts. We look forward to answering your questions and helping you plan the ultimate Mexico hunting adventure!